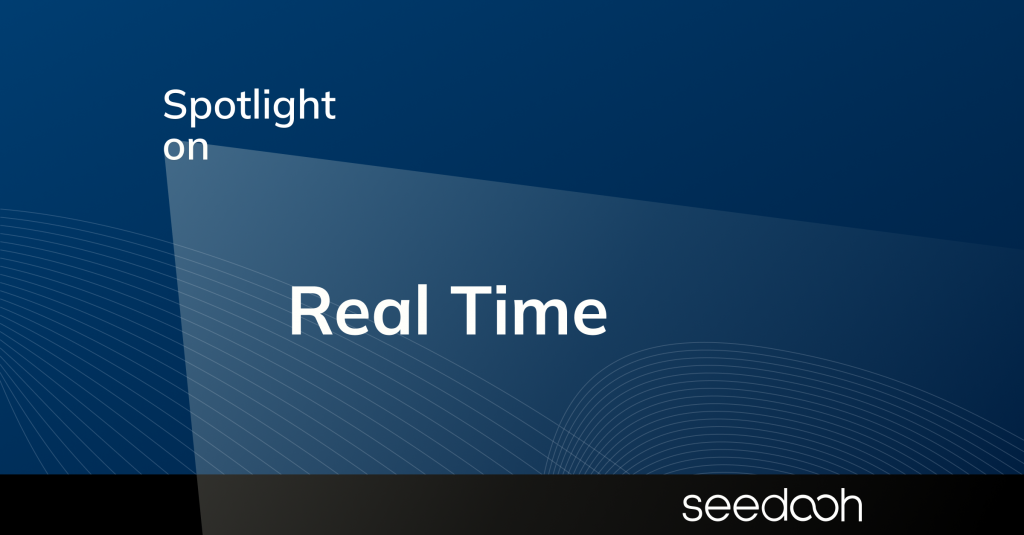 Whether DOOH is bought programmatically, or using 'RTB' automated transactions – or booked by email, or phone – it is seldom activated in 'Real Time', but can get very close to it, as long as the creative is already approved for public display.
Updates to the message, for example via Dynamic Creative Optimisation (DCO), using pre-approved templates or content, can be very much in Real Time. Even (but rarely, so far) to the point where the message can change, based on who (or what vehicle) is approaching the screen.
This is all testament to the sophisticated technology that runs advanced DOOH networks around the world. And, to the rapid advances made in the last few years, to set up an exciting future for the world's original advertising platform, as it matures into the connected, digital age.
Whilst bookings and creative changes are possible in close to real time, this opportunity is not being taken up much – yet – but scale is surely coming, and soon.
Currently, less than 5% of the (20 million) DOOH plays we verify daily in Australia and New Zealand are either; dynamically enabled, or scheduled / booked in the same hour as they happen. This leaves plenty of scope for growth in Real Time optimisation. The tech is broadly enabled and the connected data, to inform more effective targeting and messaging, is improving rapidly.
Meanwhile, Real Time monitoring of what is actually on-screen is achievable at scale – and it's an important foundation of Seedooh's verification and campaign support service, which is included for every campaign we verify for our Agency and Advertiser partners.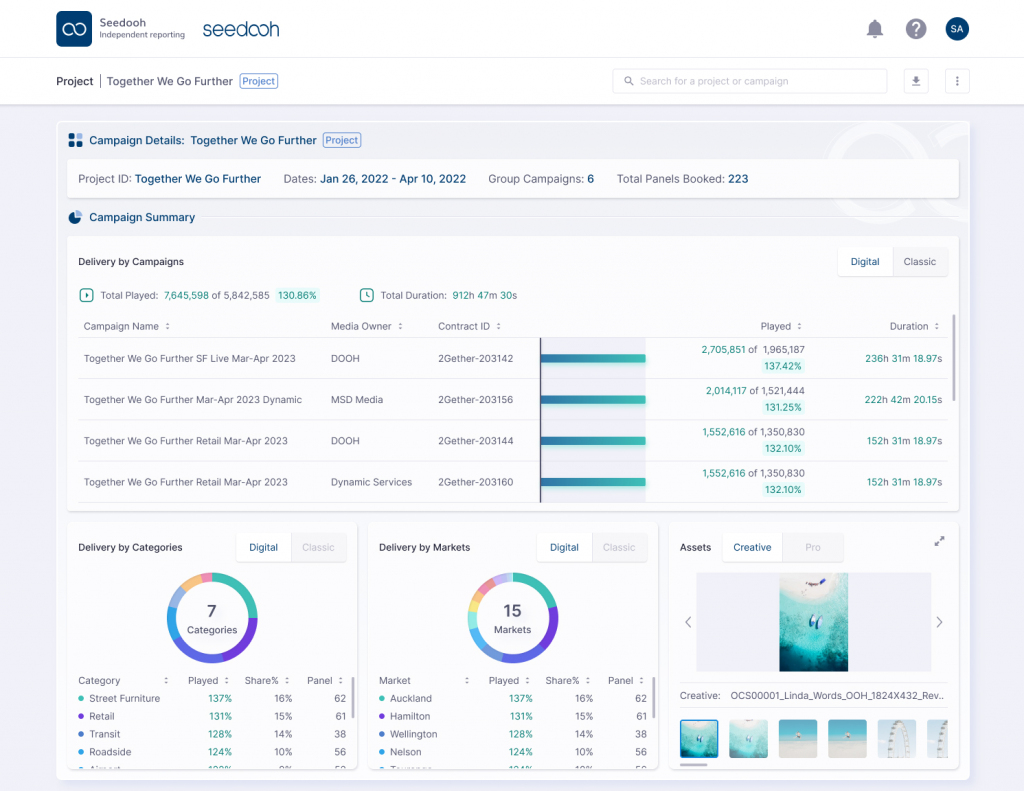 Seedooh Dashboard – example data
Things don't always go exactly to plan, in the very real world of OOH. Our c.20 million daily play-out system-event data confirms this for us on a regular basis.
That's why we believe that this Real Time data is so important – if you can get it, and use it effectively.
We have found that Advertisers seeking to achieve the most with their media investment, place high value on our ability to know immediately when something's not quite right – and get it fixed as soon as possible. 
This minimises the impact on their campaigns, in flight. After all, they chose their activity periods carefully, in most cases, to achieve the best possible result.
It's why we've built a technology solution that has always on, server to server integrations. Real Time APIs – and best practice controls – enable 100% accurate, live, third party verification, which can be activated instantly, with no additional steps. 
It's also why our expert analysts, who monitor the live data, go directly to the Operations teams at the Publisher, if there is an issue. We're using data from the source systems, to alert the people most equipped to address it fast – whilst simultaneously notifying the Advertiser or Agency of the issue, so they know that we are 'on it'.
Over the last few years, since we launched to market in 2017, Publishers in Australia and New Zealand – and the systems and processes they use – have become noticeably better at delivering campaigns in line with expectations. This makes sense, for these markets, where there is an accountability expectation – and consistently available, independently verified data at scale. 
We are now entering the next phase of the DOOH journey. Booking and message parameters are increasingly; more complex, more precise, and more 'Real Time' – as they should be, to make the most of the available Adtech and data.
If you're not getting live data for your campaigns, or the help of expert, independent analysis and support, to help keep the delivery optimised, then you should be.
And there's no time like the present, to look deeper into the value of Real Time.